A future-oriented Software House
eResult was founded in 2002 by a group of Information Technology professionals with a strong entrepreneurial vocation. Attentive to the evolutionary trends of the market, the company grows in terms of know-how, resources and business units, taking up the challenge of continuous innovation thanks to an increasingly solid heritage of experience in the world of new technologies.
Omniaplace:
the software that fits you
Omniaplace is the software platform designed by eResult for a structured and integrated management of information. It offers a very wide range of application functions, to manage in an integrated mode the processes of companies operating in the production, trade and service sectors.

Equipped with multibrowser compatibility (Explorer, Chrome, Firefox, Opera, Safari) is extremely versatile and innovative and thanks to its modular structure, based on systems microservices is 100% customizable.

Its technology, based on an agile approach and hot update releases allows you to intervene in real time on system updates, expanding or changing its functionality without interrupting operational processes. In this way, it satisfies from the smallest to the most extensive processing needs.

Omniaplace is based on a common language, both for data storage (MultiDB) and for the application part. It has a customizable interface that allows the user to interact with the system from any location in the company network, with very low impact on maintenance and thanks to the Cloud Ready technology, independent of the provider, offers the possibility of access even off-site.

It is accessible from operating systems such as Windows, Linux, Android, IOS (iPhone, iPad, iMac, Macbook), easy to consult even on smartphones and tablets.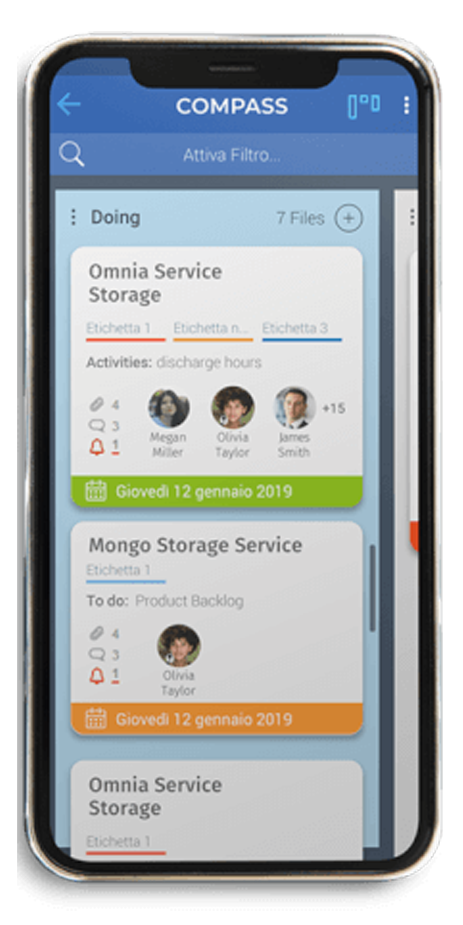 Dynamism
A tailor-made and integrated solution that provides high technology and innovative management for medium and large companies, multinationals, and an international network of partners.
Customization
Thanks to the Omniaplace platform, you will be the one to determine the most suitable conformation of the software, without having to adapt to a pre-packaged tool and limited in evolution.
Reliability
The after-sales service and technical support, complete with help desk interventions, remote assistance, on-site interventions and monitoring, guarantees systemic optimization over time.



OUR PROJECTS