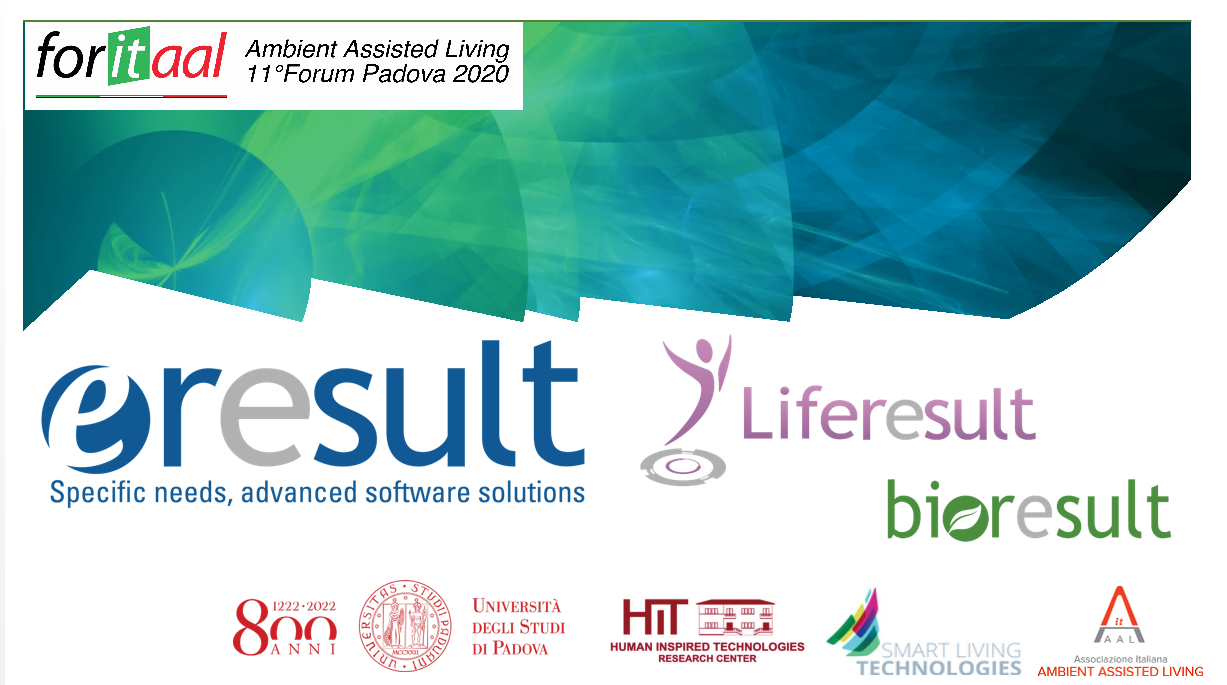 eResult participates in the 11th edition of the national event ForITAAL 2020, a recurring appointment for the community of institutions and companies operating in the field of Ambient Assisted Living, organized this year by the University of Padua with the contribution of the "Smart Living Technologies" cluster, led by the INNOVAAL Aggregation, and by the Italian association" Ambient Assisted Living ", of which the company is an active part.
In the event, held on a videoconferencing platform on December 1st 2020, eResult presents three scientific works based on recent project experiences. The first deals with the analysis of heart rate variability (HRV, Heart Rate Variability) using an innovative Cloud-based platform. A second work describes the implementation of a battery of computerized tests to assess the cognitive status of patients with dementia. The third work describes the system created by the company for monitoring patients in nuclear medicine wards.
The scientific contributions will be published in important publications, in particular in the book "Lecture Notes in Electrical Engineering" by Springer Nature and will be indexed on Scopus and Web of Science.