Omniaplace's implementation for the health-care and social welfare world
OMNIACARE is an implementation of OMNIAPLACE developed specifically for the social and health care sectors. Customized for the specific need, such as every solution created with OMNIAPLACE, it provides tools for both caregivers and who receive assistance.
The main objective is to improve the quality of life of those who need special attention in their daily activities and those who, day by day, take care of them.
The solution was built following the participation in specific projects co-financed by public institutions, with the aim of promoting the autonomy of frail people and help them to lead an independent life as long as possible in their own homes.
The system uses hardware devices and a wide range of wearable and environmental sensors, which allow for constant monitoring of the state of health of the patients. Thanks to the system, the caregivers are able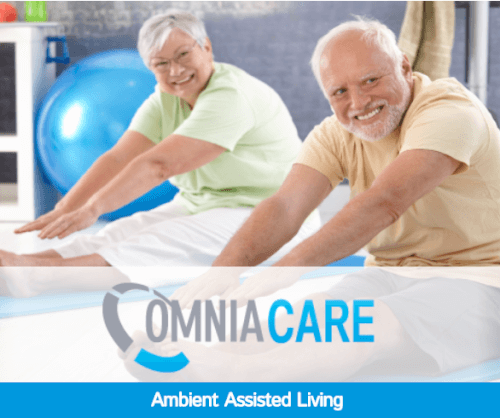 Software elements
The OMNIACARE system is designed in a modular way, in which each element performs certain specific functions. It is therefore possible to implement a greater or lesser number of functions, using or not the specific elements, in order to adapt to different situations and environments in a dynamic way. The architecture is therefore open to potential system developments through the addition of new modules, further extending the already exceptional configurability features inherited from OMNIAPLACE.
Contact us to find out what we can develop for you