Digital Journey
What can companies do today to embark on the digital transformation journey?
Digital Journey
What can companies do today to embark on the digital transformation journey?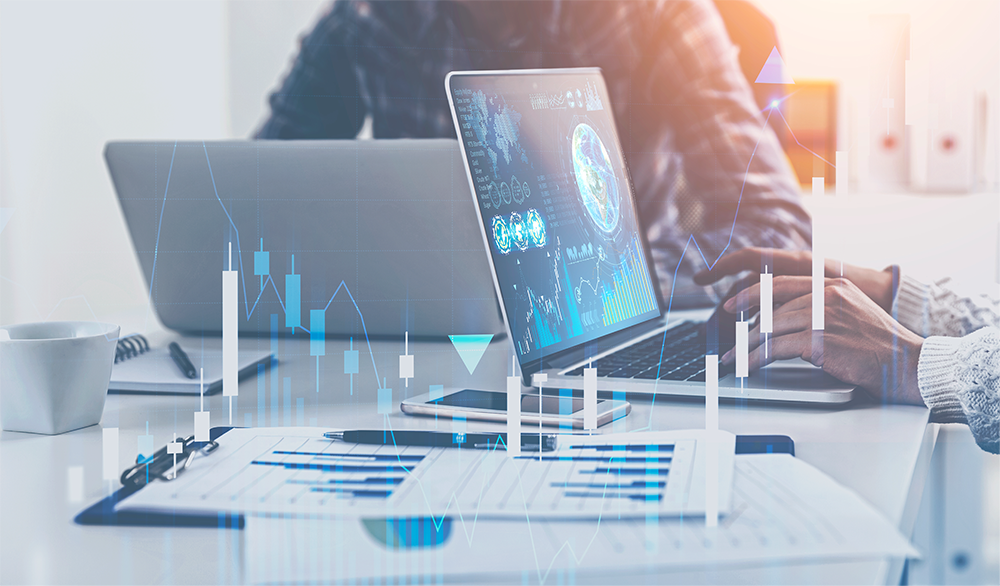 FOCUS
Intervention designed, targeted, fast and effective, with the aim of starting to win.
SIMPLICITY
Our modules are intuitive, essential, clean, simple, and the result of best practices and solid optimization.
ADAPTABILITY
We create technologically advanced IT solutions, designed according to each specific need.
SUSTAINABILITY
We want to be partners with our customers in a sustainable Digital Transformation journey.
A. Processes, strategy and organization
Unfortunately, is not enough to increase the value generated in the company, enhance IT tools or acquire new ones,. Success depends above all on the power of the business model, on organizational consistency, on the quality of the processes, on the involvement and quality of people, and on the overall vision. The tools come later.
The Digital Transformation division of eResult puts at your disposal the experience of senior organizational consultants who will help you to harmonize the power of digital solutions with the specific reality of your company, and will accompany you in the flow and optimization of all aspects organizational and operational functional to the success of digital technologies.
B. People and change management
A winning strategy is the result of a perfect organization and effective processes. But organization and processes are built on people. Excellent people are the key to extraordinary results. This is why we believe that it is essential to focus on people's skills, on their potential, on their needs and aspirations for growth, and on the right level of cooperation, involvement and enthusiasm. Motivated teams can overcome any obstacle. An organization that grows and changes must be followed with passion, attention and method. The Digital Transformation division of eResult will help you select, train, follow and grow your talents, and manage all the typical situations of a rapidly changing context, thanks to our experience and the adoption of the most proven and winning methodologies in the busness world.
C. Ad hoc digital solutions
With lean processes and motivated people, turning on digital will allow your organization to leap in quality. eResult has been a partner for over 20 years of some of the most innovative Italian and international industrial realities. Our OMNIAPLACE platform can be deployed in any business context, in an incredibly short time. OMNIAPLACE offers a series of digital packages developed specifically to manage everyday activities in a modern and lean way, and can easily interface with all corporate IT systems. The robustness of ONNIAPLACE is proven by its countless applications in the most various sectors, and the system is open to any customization requirement. A free consultation from our technicians will amaze you with the speed and depth of the customization interventions that we usually carry out.