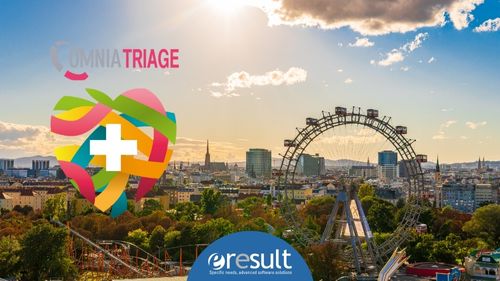 We are happy to announce that we have been invited to Wien to participate in an important event organised by IProcureSecurity on Tuesday 24th January.
Here, eng. Paolo Casacci, together with Fokion Dimitriadis and Spyridon Zormpas of Greek Carers Network EPIONI, will present OMNIATRIAGE and the milestones achieved during the design phase of the solution.
OMNIATRIAGE will deliver a comprehensive solution for mass casualty incident management, based on the OMNIACARE system created by eResult, to support coordinate and efficient rescue operations.
Easy tracking and geolocation of each casualty, continuous flow of data in real time about their conditions and advanced data visualization system will constitute the main features of the solution, to sustain the management of the medical site on the field.
OMNIATRIAGE is able to provide support to operations center work, helping to manage human and vehicle resources, thanks to a continuous exchange of data between MCI site, hospitals, rescue services and control rooms, to optimize the response of the rescuers in critical situations.
The solution has been designed to be easily implemented to every kind of system in use, thanks to its inherent interoperability and the modular structure that allows high performance and adaptability in different situations and environments.