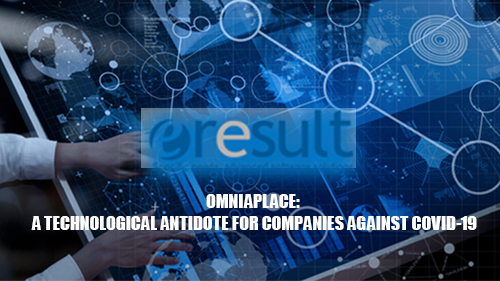 Following the spread of COVID-19 the world found itself having to deal with an emergency so profound that it redesigned the world's economies as well. In order to face the pandemic, the various institutions had to impose restrictive measures for their citizens and business activities sometimes shocking and unexpected that could trigger a real socio-economic and cultural revolution.
In a context such as this, the vast majority of companies had to reshape their business nature in a short time through production conversion processes, sector mergers and new collaborations, aimed at guaranteeing the quality of their products and services to customers.
This step has inevitably led companies to revise their internal processes from an operational, administrative and communication point of view. If, in fact, the organization in companies was already changing with the spread of the first forms of smart working, now it is necessary to develop new organizational models, highly innovative, able to better manage the new situation.
eResult and the Omniaplace solution
One of the aspects that is strongly affecting companies in this phase of revolution is the technological nature of their infrastructure (internal management systems, and IT solutions more generally) which is often obsolete and not flexible enough to the change taking place.
At eResult we are well aware that it is not easy for any company to radically change its technological infrastructure for a new one, even if it should turn out to be more efficient, as it is a very expensive operation and often takes a long time before it is correctly incorporated into operational processes. For this reason, together with our internal team, we have developed Omniaplace, a software platform designed for the agile, structured and integrated management of information, with characteristics of extreme ease of use and integration into the corporate application landscape. Omniaplace offers a very wide range of functions, to manage in an integrated way the processes of companies operating in the production, trade and services sectors. Its technology, based on an agile approach to hot update releases, allows real-time updates, expanding or modifying the application functions of companies without interrupting operational processes. Its inherent scalability features meet the smallest to the most extensive processing needs. Omniaplace is based on a dynamic interpreter of scripting and allows the complete decoupling of the data component from the application component. The interface and application logic are fully customizable and scripting based, which allows high flexibility. Omniaplace offers an on premise version and a fully cloud-oriented, provider-independent version. It is accessible from the most popular browsers and is also fully usable on smartphones and tablets.
Thanks to the use of Omniaplace, eResult is able to develop complex, robust, flexible and reliable software solutions for companies of any nature and market in a very short time. Over time we have acquired numerous collaborations with companies of various nature and size and today we are facing a great phase of growth due to a strong market demand linked to this new historical moment. We are ready to help companies to get off to a better start in the post-crisis period through our digital technologies, building on them competitive business models.
For more information or to request a free consultation visit our site.