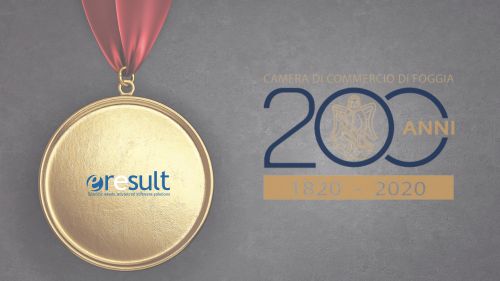 Everyday we work hard, in our Cesena and Foggia offices, to respond to the requests and needs of our customers, to carry out the research projects in which we are engaged, and to improve and enrich the potential of our OMNIAPLACE platform.
For this reason, we are extremely grateful to receive the "Loyalty to work and economic progress" award from the Chamber of Commerce of Foggia, which, as part of its bicentennial celebrations, decided to give this award to the forty companies in the province that have distinguished themselves for longevity, innovative capacity, results on the international market, attention to the environment, as well as to the best female entrepreneurs and the brightest under 35 entrepreneurs.
An award that goes to apulian excellence, to all those companies that are working to sow change and growth for the future, in an area that is not always easy, but rich in resources and opportunities: we are happy to be part of this group and to work in this land.